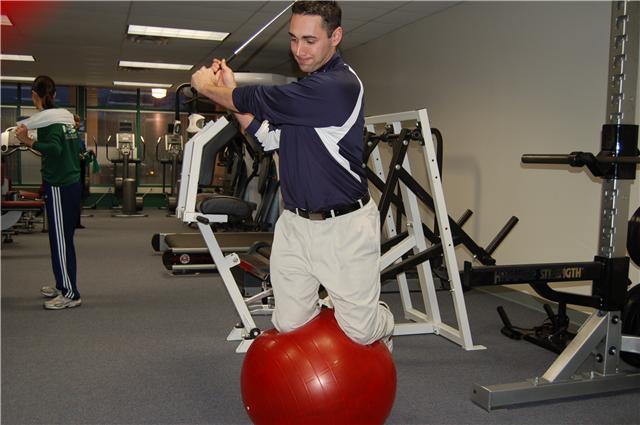 David Plonsky, MPT, TPI CGFI-MP2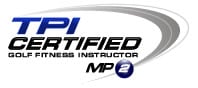 David, director for Body Balance for Performance of Darien, has been practicing as an orthopedic Physical Therapist for six years, and a certified Body Balance clinician for over four years.  He received his Master's Degree from Quinnipiac University in Hamden, CT in 2003.  He is a golf level 2 Medical Professional certified by the Titleist Performance Institute.
David is an avid golfer, and is continuously training his own body utilizing Body Balance principles.  "I believe that I have a much stronger connection with my clients because I am constantly learning and feeling different things in my own body with exercises I perform, and quickly see results on the golf course."
"Through data analysis on PGA Tour professionals, we know there is specific patterns and sequences of body movement during a golf swing.  We specialize in training strength, flexibility, balance, and posture, with a goal of eliminating pain, improving these patterns, improving consistency, all with respect to the goals of your golf teaching professional."
Mike Morgan, MPT, ATC, TPI CGFI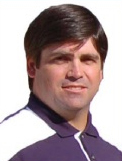 Michael Morgan, M.S., P.T., A.T.C., owner and director of The Parisi Speed School in Stamford, CT, and Darien Physical Therapy Center in Darien, CT, is ambitious, in the best sense of the word. He is ambitious for his clients, creating a unique, integrated facility that provides a one-stop shop that offers the promise to "get well, stay well". He's ambitious for the community's children, creating programs for boys and girls ages 7 and up that enhance strength, endurance and speed, and most importantly self-esteem. He's ambitious for the "regular guy and gal" who want a comfortable gym in which to work out without any kind of pressure. He's even ambitious for the community's golfers offering a golf performance program, Body Balance for Performance, that measurably enhances their game. Michael has a Bachelor of Arts degree in biology from Wittenberg University in Springfield, Ohio, where he played football and baseball and was certified as an athletic trainer. He earned a Master of Science degree summa cum laude in Physical Therapy from Long Island University.  Michael has been in practice in the Darien community for 22 years.  He lives in Monroe, CT with his wife and 2 teenage boys.  He is an avid golfer, and has been active in coaching Pop Warner football, Little League baseball and Babe Ruth baseball.
"My vision from the start was to create a facility and an environment conducive to health, happiness and well being. The facility is great; our dedicated staff is even greater."